AMUNDI FUNDS GLOBAL CONVERTIBLE BOND
ISIN: LU0119108826 - Fixed Income
As of 07/08/2020
YTD
2019
2018
2017
2016
2015
NAV
Fund AUM
12.34%
7.78%
-9.33%
2.97%
-2.36%
4.38%
14.40 EUR
101.03M EUR
Combining the advantages of equities and bonds Convertible bond investors can benefit1 from the potential rise in the underlying stock and reduced downside due to the bond floor.
1. The sub-fund does not offer a capital guarantee or protection.
---
Risk level
Typically lower reward
Typically higher reward
To go further
AMUNDI FUNDS GLOBAL CONVERTIBLE BOND
Talk to your advisor
You can forward information related to this investment (ISIN code, KIID, reporting) to your advisor, or to any person to whom you wish to send them.
Contact us
Need more information ?
Need more details on how this offering can be subscribed ?
Feel free to ask us questions.
Our products
See the fund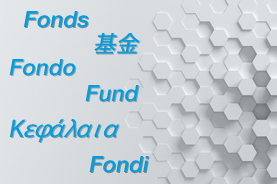 Equities
AMUNDI FUNDS EMERGING WORLD EQUITY
To outperform the 'MSCI Emerging Markets Free' Index by investing at least two thirds of the assets in equities and equity-linked instruments (e.g. share warrant, a subscription right etc.) of companies from European, Asian, American or African emerging countries. Such investments can be made indirectly through participatory notes, in case of a limited access to a stock market or for the purpose of efficient portfolio management.
See the fund
Indexing
AMUNDI INDEX MSCI PACIFIC ex JAPAN
The fund offers exposure to the mid and large capitalization from the 5 developed countries within the Pacific ex-Japan area. The investment team seeks to generate performance slightly higher than that of its index.
See the fund
Past performance is not indicative of future returns.